Our Story
It is our business to align our clients' finances with their goals and values while optimizing growth and minimizing unnecessary costs. It is our purpose to help simplify and clarify those life events which can pose challenges both financially and emotionally and to bring greater ease to transitions that, while may be a cause for joy, come with their share of questions and variables. It is our passion to collaborate with our clients so that they may have confidence in the longevity of their wealth and enjoy the life they want.
At Accruent we are proud to have a fiduciary relationship with our clients. We seek to establish the trust necessary to build long-term, ongoing and interactive relationships with all of our clients.
Many clients tell us that after going through our financial life planning process and learning more about their finances, they eliminate a major source of stress in their life. They frequently use the term "peace of mind" when describing the benefits of advisor-guided financial planning. They know that they have a trusted professional to navigate them through the often complex and confusing areas of their financial life.
Our President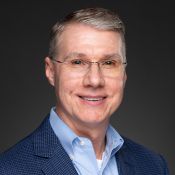 BARRY J. SWAIM, CFP®
President & Founder
Barry J. Swaim, CFP is the founder and president of Accruent Advisors. He received his BA degree from the University of North Carolina at Greensboro. Barry has also earned the professional certification of CERTIFIED FINANCIAL PLANNER practitioner from the Certified Financial Planner Board of Standards. Since 1991, Barry has worked with individuals, families, professionals and business owners helping them to sort through the complexities of their financial affairs…
Our Team
Accruent Wealth Advisors is a team of passionate fee-only advisors and professionals dedicated to helping ambitious professionals, experienced leaders, and seasoned veterans of the business, legal, and medical fields build, manage, and secure their wealth. For each of us, excellence is a daily pursuit, and, in that pursuit, we are driven to provide uncompromising and unparalleled wealth management services.
Our Professional Affiliations
Let's Have a Conversation
Our Initial Discovery Phone Calls are complimentary and provide the opportunity to get acquainted, discuss your questions, concerns, objectives and current situation and determine if our team and your pursuits are the right fit.