Retirement, Well Planned.
We help our clients determine the best and most cost-effective course of action for them to live with peace of mind in retirement.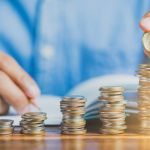 YOUR CASH FLOW PLAN
While saving and planning for retirement is one of the most important long-term investments you will make in your life, often not enough emphasis is given to the importance of knowing how to manage your cash flow once you have made the decision to retire.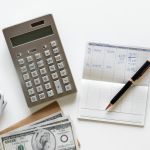 TAX PLANNING
How do you position your assets as you build wealth to minimize taxes? Do you have a proactive way to manage your tax liability?

RISK MANAGEMENT & ASSET PROTECTION
What to do with cash value insurance policies? Do I continue to pay for life insurance? How to address long term care? We help you determine what types of insurance make sense for you.

ESTATE PLANNING
Should you create a will, trust, power of attorney, or living will? How do you organize your estate planning to minimize the burden on your loved ones?
SCHEDULE A NO-OBLIGATION DISCOVERY CALL
Family Wealth Planning
Our personalized financial planning services provide direction and meaning to most financial decisions. They allow someone to understand how each financial decision made affects other areas of their finances. By viewing each financial decision as part of a whole, an individual can consider the short- and long-term effects on their goals and prioritize accordingly. One can also adapt more easily to life changes while feeling secure knowing that your goals are on track.
Accumulators
For those who may not fit into our traditional services model because you are in the earlier stages of your accumulation phase, we provide a proprietary investing and planning strategy designed specifically and efficiently to fit your needs and budget.
Life Transitions
We go through many stages in our lives. Some are organic and typical and some are unexpected. These life transitions can come with emotional, physical, psychological and financial challenges. Our clients have a coach to help them identify, address and resolve the financial and organizational challenges they are facing through their transitions so that they can focus on themselves.

PERSONAL/FAMILY
Whether you are helping an aging parent, adopting a child, getting a divorce or have experienced the loss of a loved one, personal financial transitions have their own set of issues to address and work through.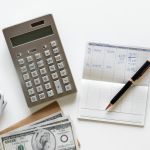 WORK/CAREER
Retirement, sale of a business, career change, restructuring - all of these scenarios represent a major shift in your way of living and, possibly, your financial plans. Weighing your options and the impact they may have on your future is imperative to your professional success.

FINANCIAL/INVESTMENTS
Have you received an inheritance? Are you considering selling your home? Are you concerned about debt? There are steps that can be taken to help you get organized and make the right choice for your family, your life, and your financial future.

COMMUNITY/CHARITABLE
Do you need to review or change your estate plan? Have you considered creating or funding a foundation? Do you want to give to community causes, or create a fund for children or grandchildren? It is important to understand the most strategic and longevity-driven way to make your mark.
SCHEDULE A NO-OBLIGATION DISCOVERY CALL
Managing risk, debt, and knowing your options
You are an expert in your field. You should not expect yourself to also be an expert in wealth planning. With a constant barrage of advisors seeking your business, it is overwhelming and frustrating to find an advisor who understands your needs as a physician.
Physicians
WE TAKE CARE OF THOSE WHO TAKE CARE OF OTHERS
We understand the cost of running a practice, medical student loan debt, and how to assess the particular risks you face as a physician. We evaluate your wealth holistically and we can address many of the questions you may have about timing, paying off debt, insurance requirements and planning for your future.
We have helped many physician clients define, implement, and execute a long-term wealth plan that is unique to every individuals circumstances. While many advisors claim to understand the planning needs of the medical community, we have a proven track record of providing advice and partnership for over a decade.
Executives and High-Income Professionals
CORPORATE EXECUTIVES
Executive bonus, compensation, and other income incentives plans
We can help you assess different compensation plans to maximize income potential while minimizing income taxes associated with long-term windfall earnings. We can help negotiate better terms by helping you understand the full tax implications of any compensation plan offered or considered.
Leadership Incentives
Whether it's Stock Options, Incentive Stock Units, Employee Stock Purchase Plans, or Golden Parachutes, we can help you understand the unique implications of your equity incentive plan and develop strategies to maximize their benefits taking into consideration the unique tax implication they can have.
What's New in the Market?