"Wine and Wellness" was hosted on October 10, 2019, at Medaloni Cellars a local winery in Lewisville, NC.
---
One of our Advisors, Nathan Snow, presented some facts about the benefits of wine from a health perspective and then had our client, Penny Griffin, give a presentation about meditation.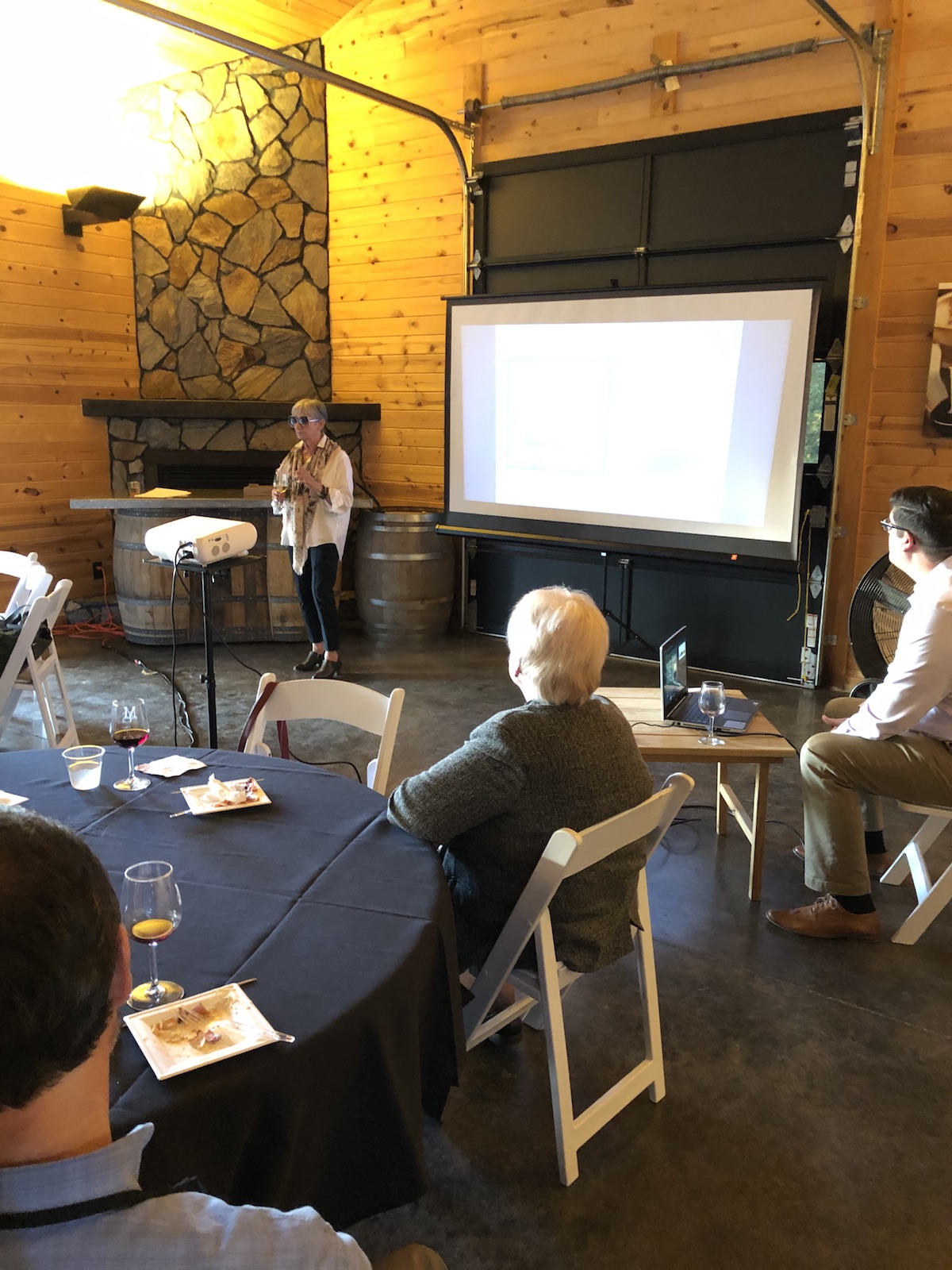 Penny Griffin enjoys an established career as an art historian including teaching courses as a Graduate Assistant at Villa Fabracotti affiliated with Florida State University. She has also taught courses at Salem College, Wake Forest University, lecturing at Reynolda House of American Art and visiting lecturer at Obirin University in Tokyo.
She is well known for her traditional courses such as Italian Renaissance Painting and Survey of Japanese Art as well as experimental offerings that link Post Modern Art and meditation with iPhone photography.
Parallel to a career as an Art Historian Penny pursued her passion for contemplative studies for the past 30 years. These studies first led her to Zen Buddhism at the historic Daitokuji Temple in Kyoto. Penny furthered her study and practice of meditation with the Tibetan Monks of Namgyal Monastery and Inst. of Buddhist Studies in Ithaca New York. Namgyal Monastery is the North American seat of the Personal Monastery of the 14th Dali Lama. After a six-week study retreat in Bern Switzerland, she received certification to teach Meditation from B. Alan Wallace, a well-regarded scholar and one of the West's preeminent meditation teachers and retreat guides.